---



Wharton Brook



Wharton Brook is one of our favorite courses ... even in the rain. When we left to play, it was only drizzling. By the time we got set up, it was like the Biblical Deluge.

You can see just how hard it was raining. We couldn't even use the creek bed, which is a normal part of the course. However, we did play out all 5 games in the match, and the rain lasted this way the rest of the day !!!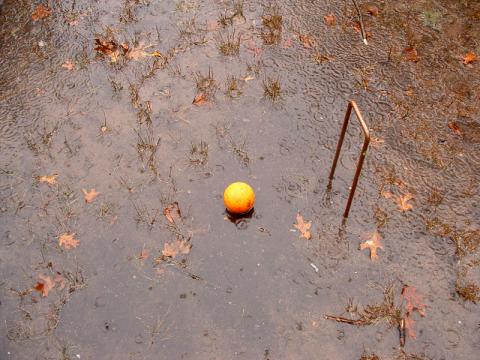 This is the first turn whicket.
The turn post ... just a little ironic, don't you think !!!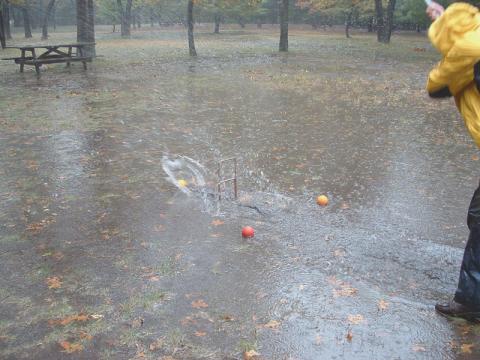 Center wicket ... more like "water polo" ... and absolutely sodden.


Go back to our Gallery index.
---
Home | Intro | Playing | Rules | Gallery | Articles | Mallets | News | Contact | Links
---
Copyright © 2000 - 2007 by
Connecticut eXtreme Croquet Society
All rights reserved