---
The Charlemont Challenge #2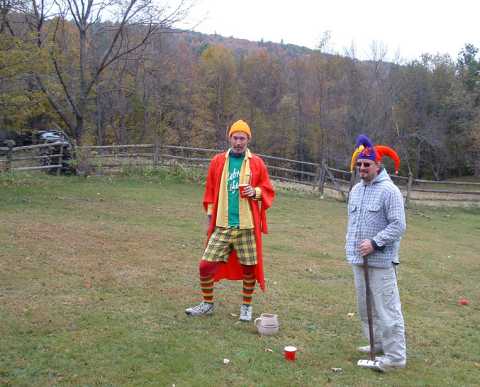 Captain Foliage (Jim Gribbin) and Bruce.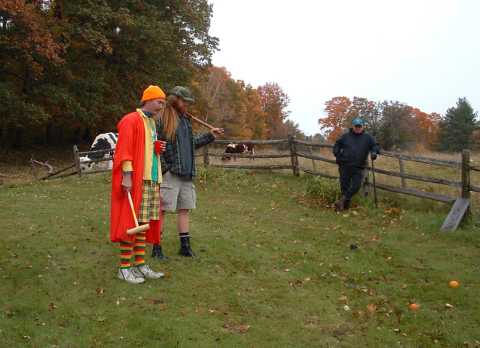 The Mangled Mallet guys planning strategy for the game.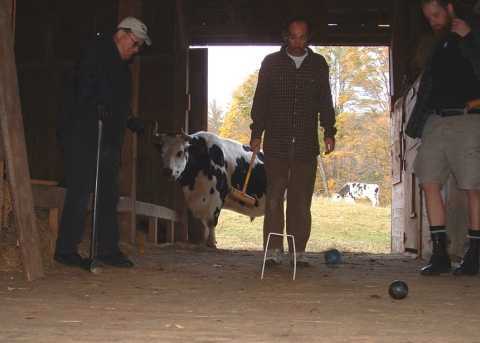 Centerwicket. It looks easy, but it was really tough.
Plus, another one of those big cow-things.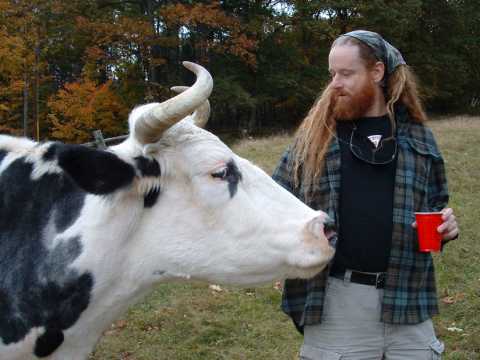 A big cow-thing (actually an ox) up close. This is not a fake image.
Just to give an idea of how big these teddy bears of the cow world really are !!!



Continue on to Charlemont Gallery #3.
Go back to our Guest Gallery index.
---
Home | Intro | Playing | Rules | Gallery | Articles | Mallets | News | Contact | Links
---
Copyright © 2000 - 2007 by
Connecticut eXtreme Croquet Society
All rights reserved